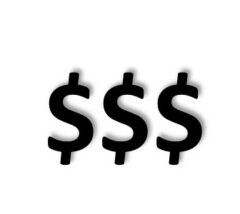 Paying Your Aptations' Invoice – A Pleasant Experience
Here at Aptations, we feel the experience you have with our Accounts Receivable Department should be a pleasant experience, like you've come to expect from our Customer Service Department.
The vast majority of our customers pay according to their payment terms, and we really appreciate that.  At the same time, we understand the ebb and flow of cash flow, because we have our own bills to pay.  The things that are important to us when we owe a vendor are the same principles that we want to extend to our customers when it comes to collection.
STATEMENTS
For the vast majority of our customers who pay on time, we feel that statements are a waste of our time and yours.  Therefore, you won't see a statement from us until your account is past due by 15 days or more.
Sometimes an invoice simply gets overlooked.  When that happens, and you discover the oversight, just include payment in your next check run.
COMMUNICATION IS EVERYTHING
We prefer to keep all collection efforts in house. While we do employ a collection agency, we seldom use them, because we don't want to subject our customers to their aggressive tactics.  We want to be able to extend consideration for your circumstances.  This helps assure you have a pleasant experience with Aptations, regardless of the ebb and flow of business.  Experts in the field of best business practices, agree with us as you can see at Invoicing and the Customer Experience
This requires that you communicate with us, and as long as you do that, we are always willing to work with you.  When we notify you that your account is late, we appreciate any response.  Just let us know that the check is in the mail, or payment will be in the next check run, or check back in a couple weeks.
CREDIT HOLD
At 90 days aging, your account automatically goes on credit hold.  We can override that, but again, your communication is a must.
If you need to place a new order while your account is on credit hold, please submit it in the usual manner.  Our Sales Department will refer you to Accounts Receivable.  We're happy to negotiate a payment toward your past due balance in exchange for releasing your pending order, even if it's only a partial payment, and the credit hold remains in place.
If your cash flow is in that ebb phase, we feel that continuing to do business with you is a contribution toward your recovery.  If you have a large invoice due, and are unable to pay the entire amount, we will gladly accept a partial payment—just send us something—and stay in touch.
A REFRESHING APPROACH
We really do try our best to give you the best service we can offer from our Accounts Receivable Department, and our approach has a proven record.  Of the thousands of customers we serve, usually less than twenty fall into that category of 15 days or more past due in any given month.
We believe firmly that your success is our success, and we appreciate every one of you!
Contact us any time at AR@Aptations.com.
–Leila Patchett, Accounts Receivable Guru and Super Pleasant Person