Meet Your Mirror Experts
We want to help you meet your mirror experts!  At Aptations, we only sell mirrors so everyone on the team is an expert and can help you make the best decision possible when buying the mirror that will be perfect for you.  Let us introduce you to them.  We begin with…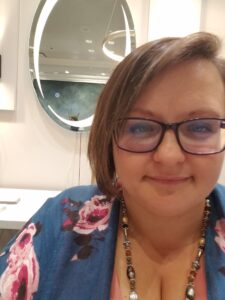 Julie Logan – Hospitality Project Guru and Julie of All Trades (JOAT)
Julie, who currently works as our hospitality project guru, has been with Aptations since 2011.  To give some perspective, Barak Obama was President, the Space Shuttle Endeavour was launched for the last time and we met and fell in love with Steve Rogers in Captain America: The First Avenger.  A lot has happened since then.  Since 2011, Julie has worked at Aptations in data entry, customer service, and hospitality sales with frequent forays into product development, marketing and sales management.  That's why we think of her as our Julie of All Trades (JOAT) Julie's favorite mirrors are the 
Lighted Rectangular Minimalist Magnifying Mirrors
and 
La Bonita Vanity Mirror with 3X Magnifier inset 
and she loves helping hotels, thru her work as the Aptations hospitality project guru, improve the guest experience by adding these,
(more…)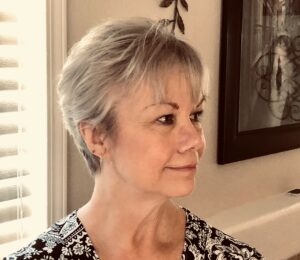 Leila Patchett – Accounts Receivables, Accounts Payable, Warranty and Returns
Leila has been a pivotal part of the Aptations' tribe since 2015.  An important part of her duties is working with Accounts Receivables and Payables.  Leila is also on the front lines of dealing with Returns and Warranty claims.  She is excellent at customer service and is dedicated to solving problems.  Leila reasons through the details and finds a solution that works for everyone.   She brings her creativity and resourcefulness to each problem that she faces.  On the personal front, Leila and her husband Mark are proud parents of two children and grandparents to three grandchildren.  They love to travel and have visited Japan, Great Britain, Ghana, Mexico and the Caribbean.  They are looking forward to their next travel adventure.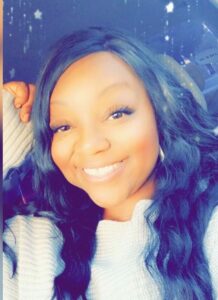 Jenna Reed – Customer Service and Communications; Data Entry
Jenna is the "voice" of Aptations' as our expert in customer service and communications.  She responds when you send us an email and she is also the one who answers the phone a lot of the time.  She has an extensive knowledge about our mirrors and her years of experience working in other wholesale distribution companies is a huge value to all of us.  Jenna is the one who sends out literature, finish chips and samples.  She adapts quickly to new challenges – we've all had a few of those in 2020!  She quickly reasons thru the options and makes the best suggestions and choices for her customers.  We love her dedication and her resourcefulness in solving problems and sharing those solutions with you. On the personal front, Jenna and her fiancé  are raising twin 7-year old tornadoes.  Family is the most important priority in Jenna's life and having the schools safely open again is next on the list.  We cannot confirm it but there is a rumor floating around the office that, at one time, Jenna sang back-up for Beyonce.